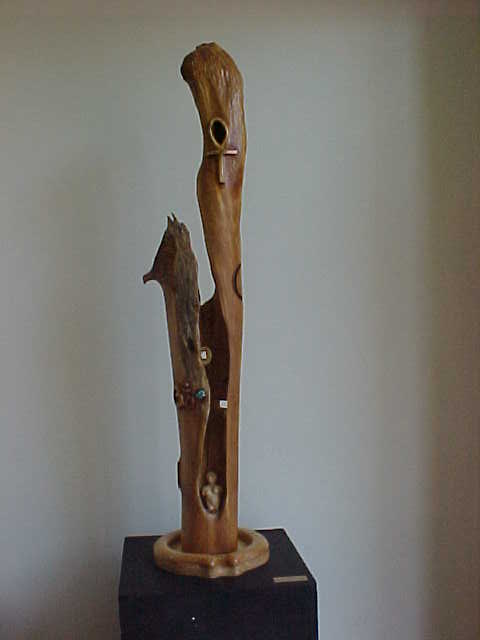 "Shunyata" by Hoyt Oliver: Wholly Holey Holy, a cedar log sculpture in the Oxford College library. Images of quite a few religions are included: an earth mother, yin/yang, Tao, eagle, OM, crescent, cross, star of David, Buddha, wood nymph — the whole piece is a lingam/yoni.
Show us your sacred! Share your images with us by tagging your photos with #sacredmatters on Twitter, Flickr, Instagram, Tumblr or email us at sacredmatters [at] emory [dot] edu. Please include where and when your photo was taken. We will publish your images here on sacredmattersmagazine.com and through our social media outlets.
Check out our past daily sacred posts!