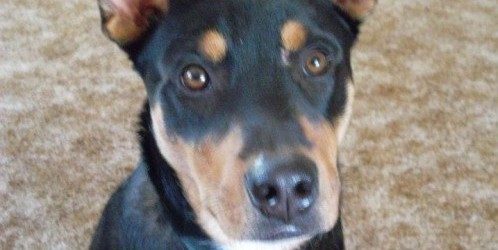 Meredith Doster, Assistant Managing Editor at Southern Spaces, sends us an image of her dog, Zeke, short for Ezekiel. She writes, "He comes from Arkansas, which features prominently in some Old Testament translations, as in "Noah opened the ark and saw.""
Show us your sacred! Share your images with us by tagging your photos with #sacredmatters on Twitter, Flickr, Instagram, Tumblr or email us at sacredmatters@emory.edu. Please include where and when your photo was taken. We will publish your images here on sacredmattersmagazine.com and through our social media outlets.
Check out our past daily sacred posts!