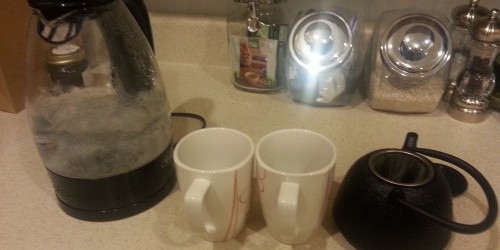 (Taken 9/14/14 in my kitchen in Atlanta) I've not fine a day without tea in almost 10 years. My wife and I met because of tea. We welcome guests into our home with a cuppa. My fondest memories are of conversations with friends over tea. Sent in by Isaac Foster.
Show us your sacred! Share your images with us by tagging your photos with #sacredmatters on Twitter, Flickr, Instagram, Tumblr or email us at sacredmatters [at] emory [dot] edu. Please include where and when your photo was taken. We will publish your images here on sacredmattersmagazine.com and through our social media outlets.
Check out our past daily sacred posts!